JOHN WEBB was one of the 28 founders of Haddam, Middlesex, CT. A plaque recognizing him as one of the Founders of Haddam (originally called Thirty Mile Island Plantation) is located at Haddam Center on Route 154 at the intersection with Walkley Hill Road.
SUSANNAH CUNLIFFE was married first to Eldad Pomeroy of Northampton, Hampshire, MA. He died there May 22, 1662.
The American Genealogist, in 1945, published an article about Samuel Webb of Saybrook. He was said to be the brother of JOHN WEBB (b. 1667) and the brother of Lydia (b. 1671), all being children of JOHN WEBB (b. 1640).
The article goes on to say that land of JOHN WEBB (b. 1640) was sold by his heirs (grandchildren) Ruth, GIDEON, and John, on Jan. 6, 1729/30, to William Scovel.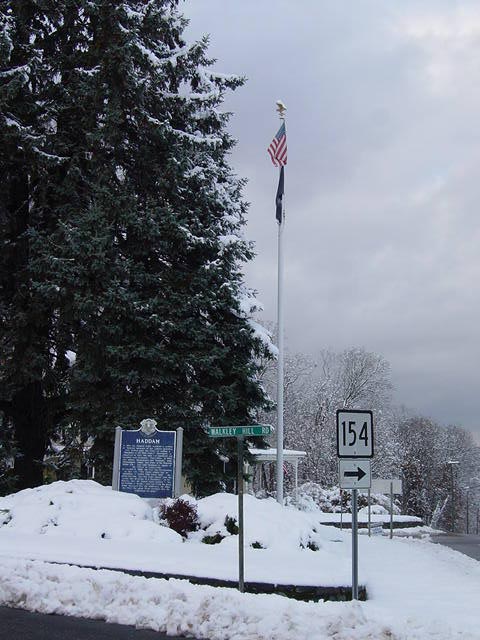 [Click on picture for larger image]
or
[more pictures of Founder's Plaque]